PROMOTION
Copyright Depot would like to thank its loyal customers and new customers by offering a gift of one copyright with the purchase of two!
The year 2020 will have been trying, we want to put some sunshine in your life. From today through January 31, 2021, as soon as you purchase 2 credits, we will, within 48 hours of your purchase, add an additional credit to your account.

The CopyrightDepot.com team
Saint Philbert de Grand Lieu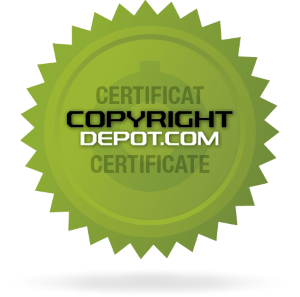 Copyright number

00070117-1
Initiation au Forage à la Boue & Fonctions des additifs
J'ai souhaité par ce livre démocratiser et schématiser l'usage des produits et des boues de forage pour permettre aux foreurs d'acquérir quelques notions simples leurs permettant de forer à la boue sans difficulté jusqu'à 80 ou 100 mètres de profondeur, dans des diamètres moyens de 90 à 220 mm.