PROMOTION
Copyright Depot would like to thank its loyal customers and new customers by offering a gift of one copyright with the purchase of two!
The year 2020 will have been trying, we want to put some sunshine in your life. From today through January 31, 2021, as soon as you purchase 2 credits, we will, within 48 hours of your purchase, add an additional credit to your account.

The CopyrightDepot.com team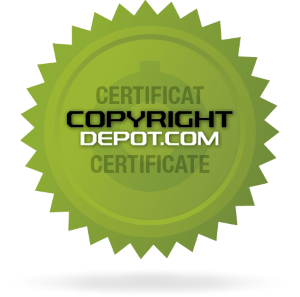 Copyright number

00070425-1
Site Trapèze des Mascareignes. Présentation en textes, images et vidéos des principales îles de l'Océan Indien : Les Comores, Madagascar, l'île Maurice, Mayotte, La Réunion, Rodrigues et les Seychelles. Définition, histoire, géo, sites à visiter,... Tout ce qu'il faut savoir sur les Iles Vanille.