PROMOTION
Copyright Depot would like to thank its loyal customers and new customers by offering a gift of one copyright with the purchase of two!
The year 2020 will have been trying, we want to put some sunshine in your life. From today through January 31, 2021, as soon as you purchase 2 credits, we will, within 48 hours of your purchase, add an additional credit to your account.

The CopyrightDepot.com team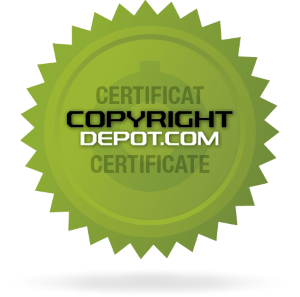 Copyright number

00070545-1
Manuel de guérilla organisationnelle-immediate payback after MBA
• Propose une méthode simple, efficace et éprouvée pour concevoir et mettre en œuvre des stratégies très concrètes qui permettent aux étudiants de progresser au plus vite dès la fin de leurs études: il combine théorie et pratique.
• Démystifie et illustre les mécanismes du pouvoir.