BLACK FRIDAY PROMOTION
Copyright Depot would like to thank its loyal customers and new customers by offering a gift of one copyright with the purchase of two!
The year 2020 will have been trying, we want to put some sunshine in your life. From today until November 30, 2020, as soon as you purchase 2 credits, we will, within 24 hours of your purchase, add an additional credit to your account.

The CopyrightDepot.com team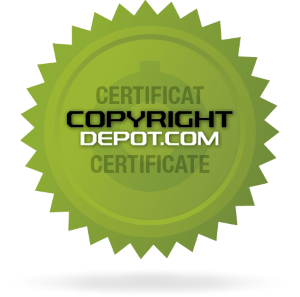 Copyright number

00070555-1
Manga trouvé dans un Shinkanzen
Un ingénieur d'affaires se rend à Tokyo. Le lendemain matin, il prend le Shinkanzen pour rencontrer un fournisseur à Osaka. Sur le chemin du retour, il découvre dans le train un manga abandonné sur un siège. Il commence sa lecture, mais voit bientôt l'héroine débouler dans son wagon...