BLACK FRIDAY PROMOTION
Copyright Depot would like to thank its loyal customers and new customers by offering a gift of one copyright with the purchase of two!
The year 2020 will have been trying, we want to put some sunshine in your life. From today until November 30, 2020, as soon as you purchase 2 credits, we will, within 24 hours of your purchase, add an additional credit to your account.

The CopyrightDepot.com team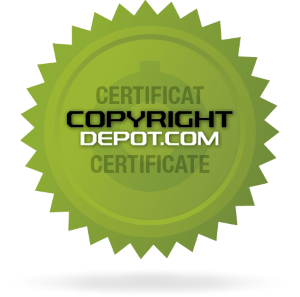 Copyright number

00070592-1
La peur sous les traits de Morphée...
Il s'agit d'une jeune femme qui eut la peur de sa vie, alors qu'elle était plongée dans un profond sommeil et vit la pire des atrocités pour elle, lors de ce cauchemar...