BLACK FRIDAY PROMOTION
Copyright Depot would like to thank its loyal customers and new customers by offering a gift of one copyright with the purchase of two!
The year 2020 will have been trying, we want to put some sunshine in your life. From today until November 30, 2020, as soon as you purchase 2 credits, we will, within 24 hours of your purchase, add an additional credit to your account.

The CopyrightDepot.com team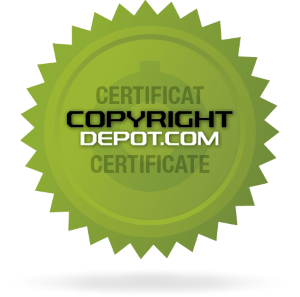 Copyright number

00070646-1
Antoine Carron, fils de colons, grandit sur l'île Bourbon au 18 e siècle durant l'époque de l'esclavage. Élevé avec un esclave qu'il considère comme son frère, il n'hésitera pourtant pas à chasser le marron une fois adulte, dans le but de racheter la liberté d'une esclave qu'il aime en secret.