BLACK FRIDAY PROMOTION
Copyright Depot would like to thank its loyal customers and new customers by offering a gift of one copyright with the purchase of two!
The year 2020 will have been trying, we want to put some sunshine in your life. From today until November 30, 2020, as soon as you purchase 2 credits, we will, within 24 hours of your purchase, add an additional credit to your account.

The CopyrightDepot.com team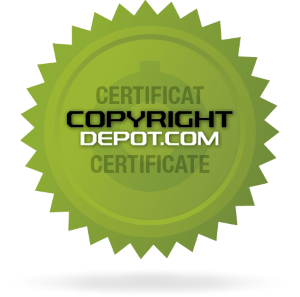 Copyright number

00070648-1
L'exhumé,  Récits du pays pressenti, volume 1, 1966-1980
Suite à la victoire du Parti québécois en 1976,des amis de jeunesse occupent des postes dans divers ministères au sein du nouveau gouvernement. L'un d'entre eux est porteur d'un terrible secret. Au fil des mois, c'est non seulement le Québec qui se transforme mais lui aussi, à tous égards.