PROMOTION
Copyright Depot would like to thank its loyal customers and new customers by offering a gift of one copyright with the purchase of two!
The year 2020 will have been trying, we want to put some sunshine in your life. From today through January 31, 2021, as soon as you purchase 2 credits, we will, within 48 hours of your purchase, add an additional credit to your account.

The CopyrightDepot.com team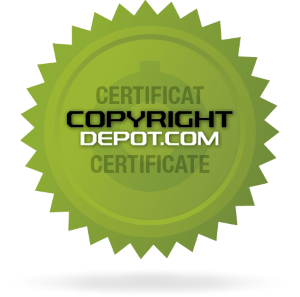 Copyright number

00070833-1
Education > Course content
Ori Apere - Orisa of Destiny & The "inner head" that controls the
A special class for non-initiated Olorisa on the intricate topic of Ori and it is the first course of study for those following the path of Orisa. Ori is the inner head that controls the destiny of man. Ancient Yoruba /Orisa thoughts view Ori as the number one divinity.