PROMOTION
Copyright Depot would like to thank its loyal customers and new customers by offering a gift of one copyright with the purchase of two!
The year 2020 will have been trying, we want to put some sunshine in your life. From today through January 31, 2021, as soon as you purchase 2 credits, we will, within 48 hours of your purchase, add an additional credit to your account.

The CopyrightDepot.com team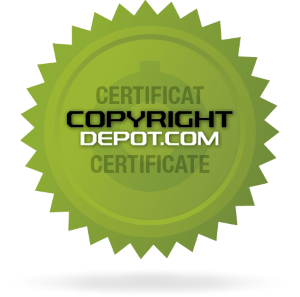 Copyright number

00070939-1
Literary > Children's story
Bébé Ours a le cœur gros, Ti Yout a déménagé
C'est l'histoire d'un enfant Ti Yout et d'un Ecureuil Bleu. L'Écureuil Bleu habite dans un grand arbre au milieu d'un lotissement où vit Ti Yout. Il est l'ami des enfants et les aide à mettre des mots sur leurs émotions. Ti Yout et doudou Bébé Ours va le voir régulièrement. thèmes : déménagement...