PROMOTION
Copyright Depot would like to thank its loyal customers and new customers by offering a gift of one copyright with the purchase of two!
The year 2020 will have been trying, we want to put some sunshine in your life. From today through January 31, 2021, as soon as you purchase 2 credits, we will, within 48 hours of your purchase, add an additional credit to your account.

The CopyrightDepot.com team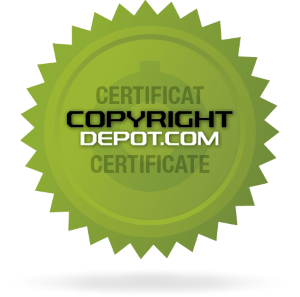 Copyright number

00071076-1
Deuxième opus d'un cycle qui devrait en compter trois sur la trace qu'on laisse après soi, 'Trou de Mémoire' parle de celle qu'on recherche dans le passé, alors que le premier opus 'Le Faiseur de Blasons' parlait de celle qu'on veut créer soi-même. Mais exhumer ce qui a été caché est dangereux...