PROMOTION
Copyright Depot would like to thank its loyal customers and new customers by offering a gift of one copyright with the purchase of two!
The year 2020 will have been trying, we want to put some sunshine in your life. From today through January 31, 2021, as soon as you purchase 2 credits, we will, within 48 hours of your purchase, add an additional credit to your account.

The CopyrightDepot.com team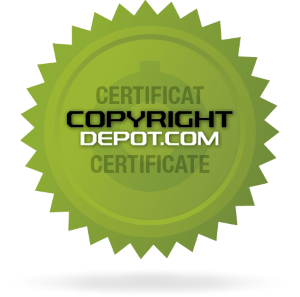 Copyright number

00069263-1
Denomination > Personal denomination
My Phoenix Therapy is a proud emblem of Moorish culture and wellness abroad. Our Vision is to be an economical resource for students specializing in servicing the health and wellness needs that are deemed to be unmet or underserved within our Nation.