PROMOTION
Copyright Depot would like to thank its loyal customers and new customers by offering a gift of one copyright with the purchase of two!
The year 2020 will have been trying, we want to put some sunshine in your life. From today through January 31, 2021, as soon as you purchase 2 credits, we will, within 48 hours of your purchase, add an additional credit to your account.

The CopyrightDepot.com team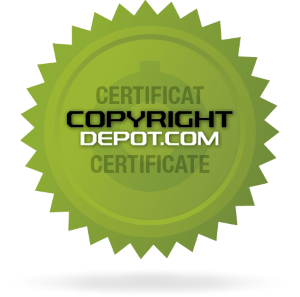 Copyright number

00069375-1
Ce texte de science-fiction intitulé "Tour d'Œuf Rance", de type novella (environ 26.000 mots), est une utopie ambigüe post-apocalyptique. Il s'agit d'un récit d'anticipation se déroulant sur Terre et présentant des développements excessifs de nos sociétés au cours du prochain siècle et demi.