PROMOTION
Copyright Depot would like to thank its loyal customers and new customers by offering a gift of one copyright with the purchase of two!
The year 2020 will have been trying, we want to put some sunshine in your life. From today through January 31, 2021, as soon as you purchase 2 credits, we will, within 48 hours of your purchase, add an additional credit to your account.

The CopyrightDepot.com team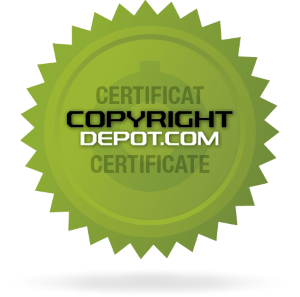 Copyright number

00071136-1
Les Trois Royaumes et la Pierre Sacrée 1. La princesse solitaire
Lys princesse du royaume d'Ailesia se retrouve aux devants de la scène politique depuis la mort de son père. Malheureusement, le conseil royal n'est pas prêt à lui faciliter la tâche pour prendre la suite du roi. Lys devra tout faire pour regagner le pouvoir politique et protéger son peuple.